Contact CasaBlanca's Owner
To reserve CasaBlanca for your family or group, please review our Calendar of Availability and Rates page to ensure your desired dates are available. Then, please contact the owner to make your reservation.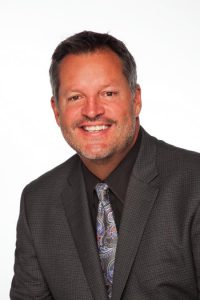 Curt Henderson, Owner
Phone: 303-717-5800
(Colorado, U.S.A. – Mtn Time)
curth@hendersonagency.net
Year Purchased:  2003
About the owner:  I have owned and rented out homes in Mexico for the last 20 plus years.  I have a passion for the country and the people and one-day plan on spending a large part of my retired time there.  I have never had a guest show up at Casa Blanca that was not blown away at just how nice it is and how friendly the staff is.  Your complete mind blown 100% satisfaction is our mission statement.  We have 20 years in a row of 5-star guest reviews with more 5-star guest reviews than any other home in Playa.  That does not happen by accident.  I understand the leap of faith involved with renting a vacation home in a foreign country from a person you have never met.  That combined with the pressure of being the person designated with the responsibility of finding the vacation home for the family or group of friends.  So, we have done everything we can think of to remove the stress and help with this leap of faith.  When you request info about Casa Blanca Beach House you will receive a 17-page guest book that contains not only information about the house and neighborhood but also it includes info about Playa del Carmen, restaurants, dive shops, transportation, local attractions, emergency phone numbers, local medical offices and pharmacies, photographers, wedding planners and pretty much everything else that has come up over the last 15 years.  You will be provided with the cell phone numbers of the house manager and me so you can call or text anytime and as often as you need if you have questions or need something.  We put you first and are responsive at your convenience not ours.  We hope you will stay with us.
Why the Owner Chose Playacar (Centro, Playa del Carmen, Q.R., Mexico): 
For the quality of the property and the convenience of the location.  This house was dramatically remodeled in 2016 and has USA/Canada custom quality accommodations and bathrooms.  Every room of the house has air conditioning; this is not typical of most of the other homes available for rent in Playa.  From the house, it's a mere 55 steps to the soft white sands of the Caribbean Sea and only a 5-minute walk to the famous 5th street in downtown Playa del Carmen.
The Unique Benefits at this House: 
Privacy and luxury come to mind first.  It is a gated guarded neighborhood so you do not have the normal beach traffic.  People cannot get into our neighborhood unless they belong there.  The staff will make you feel like you are rich and famous.  They do your Grocery shopping for you and laundry etc.  We do not use a property management company.  The staff are employees of the house and are at your service.  If you are running low on limes for your tequila just say the word and Julian will go to the store for you.
Directions From Cancun Airport